Kabir Kareem
Kabir Kareem has been GOsC's Quality Assurance Liaison Officer since November 2018. He has a BA in Business and Marketing and has previously worked at the Department for Environment, Food & Rural Affairs; the College of Policing; and the General Medical Council. Here he tells us a little bit about himself and his time working at GOsC.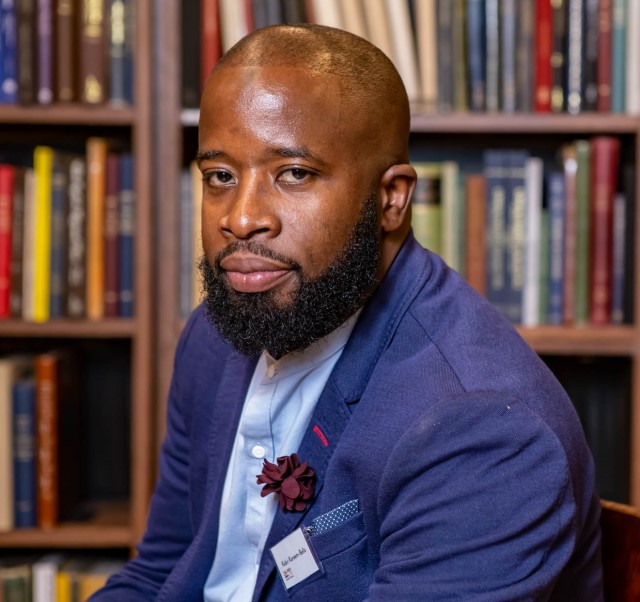 What do you do in your role?
As osteopaths will know, if someone wishes to become an osteopath, they need to successfully complete one of GOsC's recognised courses – offered by a number of different providers around the country. As the Quality Assurance Liaison Officer, it is my job to work closely with all the osteopathic educational providers to maintain and enhance the standards of osteopathic education so we can ensure that all osteopathy graduates are fit to practise and the public are protected.
What opportunities does your role provide?
I love the independence and the opportunities to engage with stakeholders that my role provides. It also gives me a platform to use my experience and knowledge of quality assurance to contribute to the maintenance of the Osteopathic Practice Standards, which are so important for ensuring high-quality care for patients.
What is it like working for the GOsC?
GOsC is one of the most supportive organisations I have ever worked for. I have developed my skills and understanding in multiple areas since I started working here.
The Senior Management Team are hands-on and very accessible, and there is a positive culture of ensuring staff wellbeing. There is also a lot of effort put into engaging with and providing support to all stakeholders within the world of osteopathy, eg educational providers, patients, students, osteopaths etc.
I would recommend GOsC to anyone considering applying for future roles here because, from my perspective, it's an organisation that doesn't stand still in terms of improving; it's a forward-thinking and inclusive workplace.
How has the GOsC supported you in your role?
The staff at GOsC have been massively supportive in my role, especially in 2020 when my daughter was born prematurely. I was able to take time off to focus on my family and was provided with a lot of support when I returned to work.
Before lockdown, I was able to work from home for two days a week, which was very important and beneficial to me because I already had another child under two years old. Since then, I have been working from home during the pandemic and GOsC have provided me with all the support I need to carry out my job effectively. The organisation is very flexible and will provide support to meet individual needs.
What would it surprise people to know about you?
I am a published author. My first fiction novel, The Street Hawker's Apprentice, which is set in Lagos, Nigeria, was published by Jacaranda Publishing in 2020 and was longlisted for the Diverse Book Awards 2021. I am currently working on my second fiction novel, which will be published in 2023.