Equality & diversity
The General Osteopathic Council is committed to ensuring that all our activities, as a regulator, a service provider and an employer, provide equality of opportunity.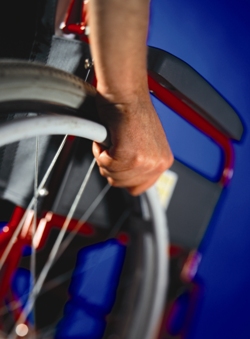 Under the Equality Act 2010 we are subject to the 'general equality duty' that applies to all bodies exercising public functions.
Council agreed in July 2011 that its equality and diversity objectives are to:
ensure our regulatory framework is fair and free from discrimination
promote professional values that protect a diverse public
promote equality of opportunity and access to the osteopathy profession
ensure a system of governance for the GOsC that supports equality and diversity
ensure high standards in the recruitment and employment of our staff.
Our Equality and Diversity Policy sets out in more detail how we intend to meet our equality and diversity objectives.
Students with a disability or health impairment
As part of our commitment to equality we want to ensure that disabled people who have the potential to become independent osteopathic practitioners can consider education, training and a career in osteopathy.
We therefore publish guidance for osteopathic students and osteopathic educational institutions about students with a disability or health impairment.