Developing the profession
The key osteopathy organisations in the UK are collaborating as the Osteopathic Development Group (ODG) to support the long-term development of osteopathy for the benefit of patients' care and safety.
For full details visit the ODG website.
Current projects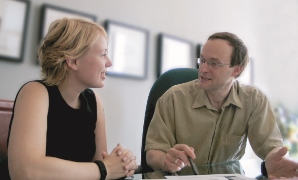 The group is currently working on a number of projects:
Advanced Clinical Practice
Career Development
Evidence
International Collaboration
Leadership
Mentoring
Regional Support
Service Standards
Want to get involved?
If you think you have a role to play in helping the ODG achieve this challenging agenda, please contact any of the stakeholder organisations directly at the email addresses below: