International regulation
Increasingly both patients and healthcare professionals are moving around the European Union to live and work. Standards of osteopathic care vary across Europe, which has brought a need for greater patient protection through proper regulation.
FORE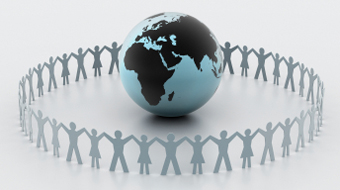 For this reason, the GOsC helped to create the Forum for Osteopathic Regulation in Europe (FORE). This promotes best practice and helps develop regulatory mechanisms so that patients can have confidence in osteopathic care wherever they are in Europe. The Forum's ultimate goal is to develop throughout Europe the same high standards of education, training and practice that the GOsC maintains in the UK.
European standard for services of osteopaths
The European Committee for Standardisation (CEN) is the recognised authority within Europe for standardisation. From 2012-2015 FORE worked alongside the European Federation of Osteopaths to jointly fund and develop pan-European standards for osteopathy with CEN. The resulting standard is the 'European Standard for Osteopathic Healthcare Provision', or EN16686 for short.
While this standard will not replace existing laws relating to osteopathy in European countries, it will provide a standard of care expected of osteopaths in those countries currently without any form of regulation.
This CEN standard for osteopathy is meant to improve care by determining what constitutes the education, training and practice expected of an osteopath. For further information see www.cen.eu.
AURE
The GOsC also works closely with the Alliance of UK Health Regulators on Europe (AURE), an organisation that campaigns in the interests of patients for better healthcare standards across the European Union.
International standards
We work with institutions and organisations outside the UK, including the Osteopathic International Alliance (OIA) and the World Health Organization, to promote high standards of osteopathy world-wide. This includes helping to organise an annual regulation forum held at the same time as the OIA's Annual General Meeting. We are pleased that after two years this forum is already proving very popular among delegates, bringing together representatives from osteopathic organisations working together to advance the philosophy and practice of osteopathic medicine and osteopathy worldwide.
Memorandum of understanding: UK and Australasia
The GOsC, the Osteopathy Board of Australia, the Osteopathic Council of New Zealand, and the Australasian Osteopathic Accreditation Council signed
a memorandum of understanding in August 2016. The purpose of the memorandum is to promote the exchange of regulatory information and best practice, to streamline regulatory processes, and to encourage related activities between the regulators.
International Regulators Forum
For two years running an international forum for osteopathy regulators and those with an interest in regulation have taken place as part of the annual conference of the Osteopathic International Alliance. These fora were part of a programme of international meetings on osteopathy, osteopathic education and regulation.