Duty of candour
In January 2014, the Government proposed that there should be a professional duty of candour for health professionals. This was in response to the Mid Staffordshire NHS Foundation Trust Public Inquiry, carried out by Robert Francis QC, which published its final report in February 2013.
The Francis Inquiry found evidence that, when patients come to harm, insensitive handling and poor communication after the event can be as damaging as the original problem. It identified that clinicians and clinical staff must be properly supported when things go wrong, so they will never feel prevented from being open and honest with patients or fulfilling their duty of care.
The Government proposal, set out in the document Hard Truths: The Journey to Putting Patients First, said: 'The healthcare professional regulators will be working to agree consistent approaches to candour and reporting of errors … and clear guidance that professionals who seek to obstruct others in raising concerns or being candid would be in breach of their professional responsibilities.'
Regulators' joint statement
In October 2014, the GOsC and other regulators made a public commitment to strengthening and harmonising professional standards in relation to candour and the reporting of errors. Their joint statement sets out the following professional duty of candour:
'Every healthcare professional must be open and honest with patients when something goes wrong with their treatment or care which causes, or has the potential to cause, harm or distress.
'This means that healthcare professionals must: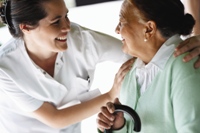 tell the patient (or, where appropriate, the patient's advocate, carer or family) when something has gone wrong;

apologise to the patient (or, where appropriate, the patient's advocate, carer or family);

offer an appropriate remedy or support to put matters right (if possible); and
explain fully to the patient (or, where appropriate, the patient's advocate, carer or family) the short and long term effects of what has happened.
'Healthcare professionals must also be open and honest with their colleagues, employers and relevant organisations, and take part in reviews and investigations when requested. Health and care professionals must also be open and honest with their regulators, raising concerns where appropriate. They must support and encourage each other to be open and honest and not stop someone from raising concerns.'
The duty of candour is common across healthcare professions, but it is recognised that different health professions and their regulators work in different ways – for example, the management and working relationships in osteopathic practice settings are very different from those in NHS hospitals. We will work with the osteopathic profession and with the other regulators to ensure that standards promoting candour are appropriate to osteopathic practice and consistent with other health practices.
Osteopathic Practice Standards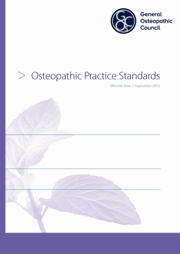 The Osteopathic Practice Standards make numerous references to candour in practice, most notably Standard D7: 'Be open and honest when dealing with patients and colleagues and respond quickly to complaints.'
But the professional duty of candour expects health professionals to be more proactive: telling patients when something has gone wrong, rather than simply responding to complaints.