Professionalism in osteopathy research project
This page is about our professionalism in osteopathy research project and how we are implementing our student fitness to practise guidance.
Student fitness to practise guidance
The purpose of the student fitness to practise guidance is to help ensure patient safety and public trust in the osteopathic profession.
This guidance, for students and osteopathic educational institutions, sets out the professional behaviour expected of osteopathic students and explains the role of the osteopathic educational institutions in teaching professional behavior.
The guidance also provides a framework for addressing any fitness to practise issues that might arise during a student's education.
Implementing the guidance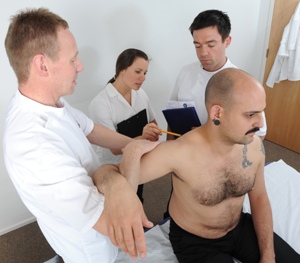 Supporting the implementation of guidance is a key function for the General Osteopathic Council. As there are few resources to support the learning of professional behaviour within osteopathy, the General Osteopathic Council is developing some. We are working with educationalist, Susanne Roff, and the osteopathic educational institutions to develop professionalism learning tools for osteopathy.
We hope that these resources will give us the potential to understand in more detail how professional behavior is most effectively learned and taught. Further information on this work is available on this poster.
For further information about this project, please contact Fiona Browne by email at fbrowne@osteopathy.org.uk or on 020 7357 6655 x239.