Visiting an osteopath
In this section, we explain what happens when you visit an osteopath, what a treatment is likely to cost and how to find an osteopath near you.
Before your first appointment
You can check that the osteopath is registered with the General Osteopathic Council (GOsC) by checking our online Register, which is updated daily and which lists osteopaths by name, registration number and location. If you need any support with using the online Register please email: info@osteopathy.org.uk or call: 020 7357 6655 x242
The osteopath should be able to provide you with information including about the clinic, what the treatment involves, payment methods and anything else you need to know in advance of your first visit.
We have a range of resources that can support you to make decisions about your care together with your osteopath, taking into account what is important to you. You may find it useful to have a read through them so you can be fully prepared for and make the most of your appointment. You can find out more about the resources and download them from our website.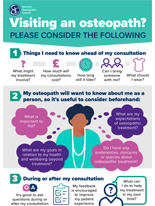 Our Visiting an Osteopath leaflet can help you to think about your goals for treatment, and what you would like to get out of your first consultation. The leaflet can also help you to think about the questions to ask during your consultation, to help you get the most out of it.
At your appointment
As an osteopathic patient, you are entitled to a high standard of care. You should expect your osteopath to:
Make your care their priority
Treat you with dignity and respect
Involve you in decisions about your care
Respond promptly to your concerns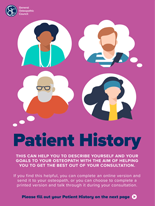 You can use our Patient History Form to share information with your osteopath during your appointment, about your condition, your life and what you do day-to-day. This can also help you to explain to your osteopath what you want and need from your consultation.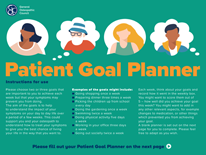 You can also use our Patient Goal Planner to identify your goals (for example, picking up the children from school, doing gardening, going swimming once a week) and then track over time with your osteopath how your symptoms or condition are affecting those goals.
For more information see What to expect.
If you have a concern about an osteopath
If you have a concern about an osteopath, or about treatment you have received, you are welcome to use this online enquiry form. We will respond to you within five working days. For further information about talking to us about a concern please visit our Concerns section.
Unregistered osteopathic practice is illegal
The title 'osteopath' is protected by law. It is against the law for anyone to call themselves an osteopath unless they are registered with the GOsC.
If you think someone is practising as an osteopath but is not on the Register, see Protecting the title 'osteopath' for information about what to do
The GOsC can, and will, prosecute people who practise as osteopaths when they are not on the GOsC Register.
Get involved in our Patient Involvement Forum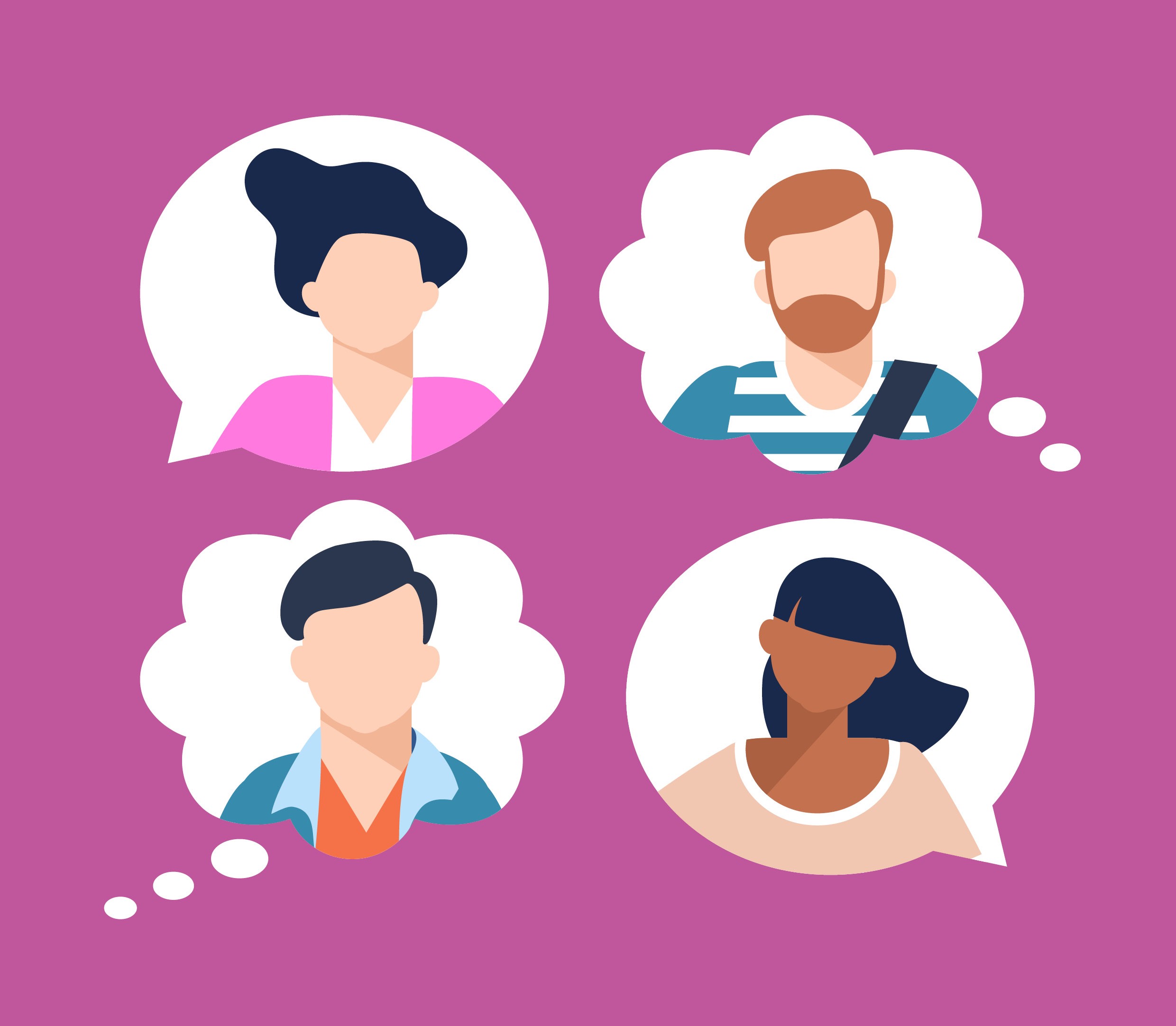 We are committed to making sure that patients are actively involved in our work and that the patient voice is at the heart of everything we do. We want to invite you to join our Patient Involvement Forum. The forum is made up of patients from all across the UK who are helping to inform and enhance the work of the General Osteopathic Council.
If you are interested in taking part in any of a range of upcoming events, focus groups, surveys and consultations you can find out more and sign up to the Patient Involvement Forum by visiting: osteopathy.org.uk/get-involved
By participating in the forum you will get a chance to use your unique insights and experience to enhance patient safety and patient care.
Help us and osteopaths to understand your needs and views so that we can improve our patient information and our guidance for osteopaths. By sharing your insight, you can help us to do that.
If you have any queries or would like to speak to us you can contact Rachel Heatley on: rheatley@osteopathy.org.uk.