Osteopathic patient expectations study
The General Osteopathic Council commissioned research into patients' expectations of osteopathic care as part of a wider programme of work to enhance knowledge of the attitudes, needs and concerns of the public and patients who seek the care of osteopaths. The results of the research are available below.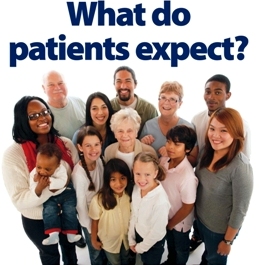 Aims of the research
The aims of the study were to gain an understanding of the expectations of patients receiving osteopathic care, and to quantify the extent to which their expectations are being met. The research therefore posed two principle questions:
What are the specific aspects of osteopathic practice about which patients have expectations?
To what extent do patients perceive that their expectations are met or unmet?
Who conducted it?
A University of Brighton research team won the commission to conduct the research. Patient views were collected during 2009–10.
Further information
For further information about the construction of the study, who took part and key findings click here for a copy of the article 'What patients expect from their osteopath' from the osteopath August/September 2011.
The OPEn study reports
A number of separate reports have been produced as a result of this research: a full report and three summary reports. All can be downloaded below along with the questionnaire that was used to survey patients.
Feedback
We would welcome your feedback on the OPEn study reports. Email us on feedback@osteopathy.org.uk.