Boundaries
The topic of boundaries is an important area in osteopathy and we are interested to explore how we might support good practice and enhancement of practice.
Thematic analysis of boundaries education and training within the UK's osteopathic educational institutions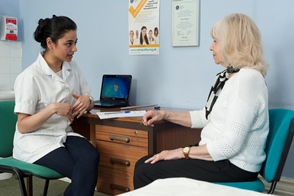 Creating and maintaining effective boundaries between healthcare practitioner and patient is essential to good clinical practice and is an inherent part of professionalism in healthcare.
In 2016, all our osteopathic educational institutions agreed to participate in a thematic review of boundaries to support teaching and learning in this area and Julie Stone, an independent consultant, was commissioned to write the report.
Literature review on communication in the context of manual therapy
As part of the next steps, the General Osteopathic Council and the General Chiropractic Council are commissioning a literature review on communication in the context of manual therapy. If you have any questions, comments or suggestions about communication and boundaries in manual therapy, please contact Fiona Browne on fbrowne@osteopathy.org.uk
Thematic reviews
The purpose of a thematic review is to support the enhancement of standards by seeking information about a particular area and providing detailed feedback across the sector. The aim is not to focus on minimum standards, but more to provide an analysis by an independent expert and to describe what 'good' looks like.
The aim of this thematic analysis is to support learning and the enhancement of quality across the osteopathy sector through a collective report, rather than through individual feedback to each osteopathic educational institution.