Research and surveys
The GOsC carries out research and surveys in order to inform its policy development and decision making relating to osteopathic regulation, with the aim of ensuring that we perform our regulatory processes and activities in a proportionate and effective way.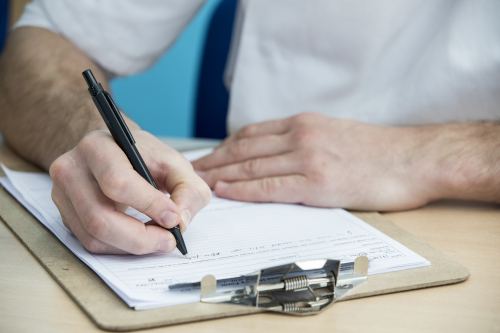 Information about some of the research and surveys we have carried out can be found on the GOsC research page and the Surveys page in this section.
We support profession-led data collection and research-related activities that will have the effect of maintaining and enhancing patient safety and the quality of osteopathic care. As part of this, we are a stakeholder and funder of the National Council for Osteopathic Research.
We also promote evidence-informed practice amongst osteopaths by providing them with a range of research literature and including information about research in our bi-monthly journal the osteopath.
The National Council for Osteopathic Research
The National Council for Osteopathic Research (NCOR) was established as an independent research body for osteopathy in 2003. NCOR aims to:
improve the osteopathic evidence base by fostering research
increase research capacity and capability within the osteopathic profession
raise the profile of osteopathic research findings.
NCOR is responsible for collating information about evidence relating to osteopathy and there is a range of resources for osteopaths and patients on its website.
It is funded by its stakeholder groups: the General Osteopathic Council, the Institute of Osteopathy, the Osteopathic Foundation and the UK osteopathic educational institutions. NCOR's governing council includes representatives from these stakeholder groups and two co-opted members, representing private and NHS practitioners. NCOR is based at the Centre for Primary Care and Public Health in Barts and The London School of Medicine and Dentistry at Queen Mary University of London.
NCOR produces a monthly newsletter, which can be found on its website at www.ncor.org.uk/news. For further information visit the NCOR website, www.ncor.org.uk, or email the NCOR Research Development Officer Carol Fawkes at C.Fawkes@qmul.ac.uk, the NCOR Research Assistants: Austin Plunkett at A.Plunkett@qmul.ac.uk, or the NCOR Director, Dr Dawn Carnes, at d.carnes@qmul.ac.uk.
Research journals
All UK-registered osteopaths and final year osteopathy students have access to a range of research journals through our dedicated website for osteopaths, the o zone. The aim of providing this resource is to improve research awareness amongst osteopaths and encourage evidence-based practice.
Statistics
The Statistics page provides a range of statistics relating to osteopaths, osteopathic practice and the work of the GOsC.
---
Feedback
Did you find the information you were looking for? Let us know at webfeedback@osteopathy.org.uk. Your feedback will help us to improve this website.