Patients: Get involved in our work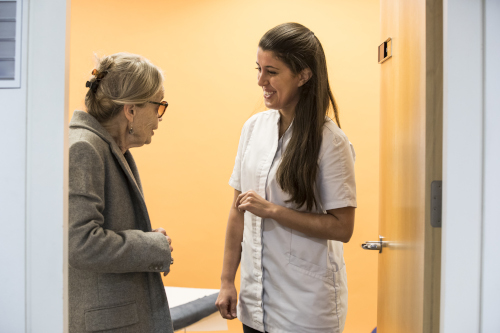 Who we are:
The General Osteopathic Council (GOsC) regulates the practice of osteopathy in the UK. By law osteopaths must be registered with us in order to practise in the UK.
We work with the public and osteopathic profession to promote patient safety by registering qualified professionals and setting, maintaining and developing standards of osteopathic practice and conduct.
At the General Osteopathic Council we want patients to be actively involved in the work we do.
A major priority for us is to listen and learn from osteopathic patients to better understand the patient perspective on: osteopathic education, standards, practice and regulation. We want to work in partnership with patients and osteopaths to make sure that we put patients at the heart of what we do, and to do everything we can to maximise the opportunities patients have to share their views with us and with the profession.
Our aim is to ensure that we understand your needs, views and concerns so that we can enhance our patient information and our guidance for osteopaths. By sharing your insight, you can help us to do that.
We are recruiting osteopathic patients upcoming events, focus groups, surveys and consultations so we can hear your views.
If you are interested and willing to use your unique experience to help make a difference to future osteopathic care, we would love to hear from you. We can provide training and the support necessary for you to participate fully to help inform our work and enhance skills that may be transferable to other contexts. Whether you've got lots of time to spare or only a little, and whatever your experience of osteopathic care, we hope you'll find an opportunity that interests you.
If you are interested in joining the group or have a question and would like to speak to us, please email Stacey Towle at stowle@osteopathy.org.uk