News
7 December 2018
At its meeting on 21 November 2018, the General Osteopathic Council decided that the Registrar should remove Shamim Akhtar from the Register of osteopaths.
29 November 2018
On 15 November 2018, the GOsC's Professional Conduct Committee (PCC) found Mr Michael Kern, of Highgate, London, guilty of unacceptable professional conduct and decided that the appropriate sanction would be to remove his name from the Register of osteopaths.
FEATURED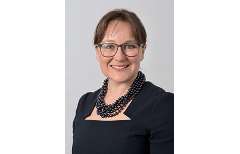 19 November 2018
The General Osteopathic Council (GOsC) has today announced that Leonie Milliner will take over as Chief Executive and Registrar when Tim Walker stands down at the end of February 2019.