News
24 April 2017
Osteopaths share approaches to learning in the April/May issue of 'the osteopath' magazine.
1 April 2017
The General Osteopathic Council (GOsC) is pleased to announce the appointment of 14 new members to three of its statutory committees.
FEATURED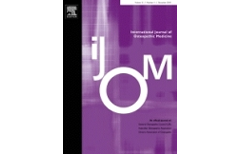 9 March 2017
Get alerted to key new articles in the 'International Journal of Osteopathic Medicine' by following the journal's new Twitter account.